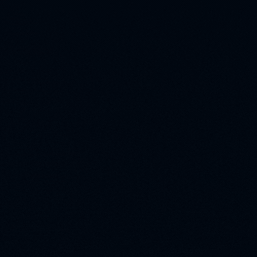 Pocket Gamer London Closing Drinks
Flight Club Happy Hour
Hosted by Helpshift, Keywords Studios, & KantanAI
Date: Tuesday January 24th
Duration: 5:30 pm - 8:30 pm

5:30pm Arrival drinks and warm up
5:45pm Darts tournament starts
8:15 Free play
Or just relax and enjoy delicious food and drink. Limited space - Request an invitation by completing the form.
RULES:
The first rule of Flight Club is: You do not talk about Flight Club.
The second rule of Flight Club is: You DO NOT talk about Flight Club!
The third rule of Flight Club: Register now to request an invitation and join the club!



About Keywords Studios
At Keywords Studios, we deliver our clients the benefits of the strengthened Engage service line, combining our Player Support and Marketing offerings. 
Within Keywords Player Support, we have the tools and the expertise to help keep your players happy, whether that's handling support tickets efficiently or growing your communities on social media.
Our Player Support services include: 
• One on One Player Support
• Community & Social Media Management
• Trust and Safety – Moderation
• Consulting Services
Your players want the best. They want innovative experiences with innovative and immersive gameplay.

About Helpshift
Helpshift is a consumer-first digital support platform, made for companies that want to meet the rapidly evolving needs of their customers wherever they are.
Helpshift combines smart segmentation with conversational AI to quickly understand customer intent and facilitate a guided support journey across modern experiences -- from mobile apps to social messaging channels and from gaming consoles to the metaverse.
Brands are able to solve customer problems quickly, improve the effectiveness of their agents, and transform support from painful events to continuous conversations.
Enjoy exceptionally quick time to value as our easy-to-implement SDK, customizable automations, and white glove onboarding experience help you drive transformation and demonstrate ROI in a matter of weeks.

About KantanAI
KantanAI aims to build universal understanding and transform industries. By combining human expertise and artificial intelligence, KantanAI gives businesses the ability to understand their customers, collaborate more effectively and create richer experiences.

KantanAI products allow organizations to:
• to become more agile,
• onboard new territories faster,
• shift the hiring focus from language to product knowledge/expertise
• remove the language barrier

Together, let's make your products smarter. Your customer experiences more exceptional. Your people more productive. Your processes more profitable. And your systems more powerful.

Artificial Intelligence. Done Differently.
Flight Club Shoreditch
Flight Club is the home of Social Darts. Spectacular bar. Electric atmosphere. Mind-blowing experience. Try your hand at Social Darts, where we will enjoy fast-paced games, glorious cocktails and delicious sharing plates in own playing area.
Address: 2a Worship Street London EC2A 2AH
5 minutes from the Pocket Gamer London